Board of Directors
The Board of Directors and Officers of Women's Network of York are appointed to serve from May thru April each year.  These women plan and facilitate the meetings, organize special events and work on projects that benefit all WNY members.
Have a question for a specific Board Member? Email womensnetworkofyork@gmail.com and the appropriate Board representative will respond.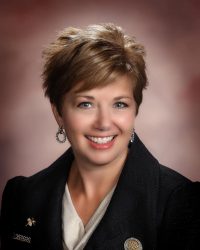 Theresa LaCesa, President
Theresa was born and raised in York, PA. She has been a member of Women's Network of York for almost 10 years.  Theresa has served on the board in various positions, and is currently the Membership Director.
Theresa is a Senior Sales Director with Mary Kay Cosmetics. Theresa has been with Mary Kay for almost 18 years.  Prior to Mary Kay, Theresa was a Pharmaceutical Sales Rep and Stay at Home Mom.  Theresa graduated from York Catholic High School and Bloomsburg University.
Theresa is married to Mike and they have two adult children, Peter and Brooke. They enjoy spending time with their family and friends. Their favorite vacation destination is Myrtle Beach.  They enjoy watching sports as a family, especially the Buffalo Bills and Boston Red Sox!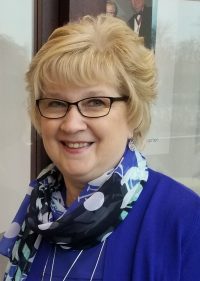 Deb Wilkins, Vice President
Deb has been a member of Women's Network of York since 2015. This group of professional women are ready and willing to help each other with their services. She has experienced this in her business and personal life. She feels it is an honor to serve on the board.  Deb has spent the last 25 years as a Director with Pampered Chef.
After graduating from Northeastern High School, Deb was a Corporate Secretary with McCrory Stores until the arrival of her first son. Staying home with her children was very important and is why she started her own business as a Director for Pampered Chef.  Deb has 3 children, Justin 35, Travis 33, and Mandy 30.  She is also blessed with 6 grandchildren ranging in age from 1 month to 10 years old. Spending time with her family is a must.  She enjoys sharing the products, tips and recipes Pampered Chef has to offer.  Deb is very passionate about her business and helping others.
The beach is Deb's "Happy Place" as she enjoys listening to the waves, so peaceful and relaxing.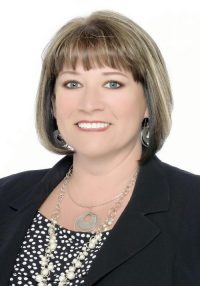 Laura Combs, Treasurer
Although not a York native, Laura has lived in York for over 20 years. She has been a member of Women's Network of York since 2010.  She has served on the board of directors as the Program Director, Treasurer and now as President.
Laura currently manages the Lending Department for White Rose Credit Union. She has been in the financial industry for over 25 years.  Her experiences throughout her career include, Mortgage Lending, Consumer and Business Lending, Branch Banking, Treasury Management and Investments.  Laura is a 2012 Leadership York graduate and currently serves on the South Central PA Red Cross Board of Directors.
Laura loves to spend time with her family. She enjoys cruising and camping with her husband Todd and their three children Jake, Brandon and Amelia.  Most recently Laura became a first time Grandmother to twin boys, Elijah and Noah.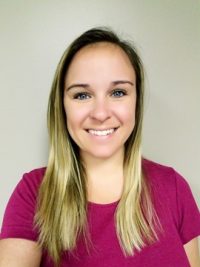 Aysa Urich, Fundraising Director
Aysa Urich was born and raised in York, PA where she attended West York Area School district. She furthered her education at Indiana University of PA, where she earned her degree in Journalism and Public Relations. She has been a member of Women's Network of York since March of 2017.
Aysa began her Marketing career with the York Revolution. She started as an intern and quickly became the Marketing Manager after showing her commitment to the long hours, days and weeks.  She met her husband, Mike, at the York Revolution where he was the Head  Groundskeeper.  Once they decided to have a family, Aysa left baseball and found a career in the medical field.  Aysa is now the Business Development and Marketing Specialist at Martin Foot and Ankle
Aysa resides in Hellam with her husband, Mike, their son and dog!  They all enjoy spending time outside, swimming, going on walks and being together as a family.  They are currently awaiting the birth of their second child.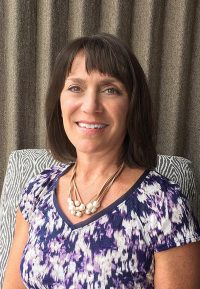 Susie Mummert, Reservations & Facilities Director
For the past 4 years, Susie Mummert has been the sole owner of Furniture Finesse in York.  Her family celebrated their 36th year in business in 2017.  Susie currently serves on the board of directors for Women's Network of York, is a member of the York Economics Alliance, and belongs to Women's Business Center Organization, Buy Local Coalition & the York Ski Club.
Susie graduated from West York High School in 1980 and joined the family business, Helf the Carpetman. They started a satellite store called Windows, Walls, Wicker and Whatever and sold premier wicker and rattan, wallpaper and window coverings.  It has grown to be renamed and incorporated as Furniture Finesse and is York's only Hunter Douglas Window Fashions Gallery Dealership.
For pleasure Susie enjoys being with family, snow skiing, water skiing, fishing and most anything outdoor related.
Lauren Linhard, Marketing Director
Lauren has loved being part of the Women's Network of York since joining the group in 2017 after starting her own business the same year. As publisher of The Brittany Insider magazine, Lauren works with the residents living in the Brittany Estates neighborhood of York, PA to produce a private monthly publication that brings the neighborhood closer together and helps local businesses grow.
Lauren developed her journalism and marketing chops at American University, before refining her experience over the next seven years as a journalist at various newspapers across Central PA. She is a member of York County Economic Alliance, WREN, and York Young Professionals.
When Lauren isn't working, you will find her on a hike with her boyfriend Eddie and furbaby Lucy, or on another travel adventure, or baking cookies, or binge watching the Food Network, or drinking wine with friends. It's the small things.
Meghan Kahler, Secretary
Meghan was born and raised in York and is a graduate of Penn State where she earned her bachelor's degree. Meghan runs an all-female financial practice with Northwestern Mutual. She loves to work with women and small business owners, where she helps them learn the ins-and-outs of their finances and how to achieve their personal, professional, and financial goals.
When Meghan isn't working she helps foster and rescue dogs with the SPCA, and spending time with her significant other, Steven, and family.
Abby Fishel, Membership Director
Since joining the Women's Network of York in 2018, Abby has loved the personal and professional relationships she has built with the business women of the group. Now, as the Membership Director, Abby is honored to serve amongst such supportive women.
Born and raised in York, Abby graduated from West York High School in 2008, continuing her education at Bloomsburg University for her undergraduate degree and the University of Scranton for her Master's in Education. After college, Abby spent six years as a high school teacher, but left teaching in 2018 to pursue her small business venture as a Realtor with Berkshire Hathaway.
Abby and her husband Brett married in 2018 and are expecting their first child in Dec of 2019, Carter. Outside of work, Abby has a passion for learning and reading- especially about cultures and history, Pittsburgh sports, and anything relating to dogs.
Jenna Robertson, Programs Director
Jenna Robertson has been a York resident since graduating from York College of PA in 2010. She lived in Southern York County from ages 2-13 and then moved to the Towson, MD area until returning for college. She served on the WNY Board previously and has now been on the board since 2019.
Jenna is the Sales Director at Heritage Hills Resort where she focus on Corporate Accounts, but has history with Social/Wedding Events from her time at Royal Manchester Golf Links and the Lancaster Marriott at Penn Square. She enjoys helping clients create memorable events for their guests an look like rockstars to all the attendees.
In Jenna's spare time, she enjoys spending time with her husband, Brent, and daughter, Madelyn. Traveling is one of her favorite things to do, especially to tropical places such as Jamaica, where she has visited five times! She also enjoys listening to live music, going out to eat, and spending time with family and friends.